Jennifer Letourneau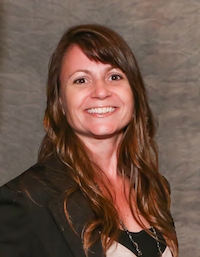 Jennifer Letourneau is the Vice President of the Bob Oxnard Team in Fort Myers, Florida. A licensed Realtor® since 2004, Jennifer has a degree in Business Administration from the University of South Florida. She worked at Lynx Services and Chico's Headquarters prior to joining her father's team at Century 21 Sunbelt Realty.
Jennifer knows first-hand the emotional and personal nature of the real estate business. Her desire to help people through a complex and sometimes challenging purchase or sale is why she loves the career choice she has made. With her business background and attention to detail, she ensures that every listing and sale is as worry-free and as transparent as possible for the customer.
Lyda and Gracie, Jennifer's two young, beautiful girls are the light of her eye. She enjoys being a mother above all but still focuses on the full-time needs of being an ethical Realtor. If you summed up Jennifer in 5 words it would be; Ethical, Knowledgeable, Honest, Hard-working and Happy!